1. How to register as an Affiliate ?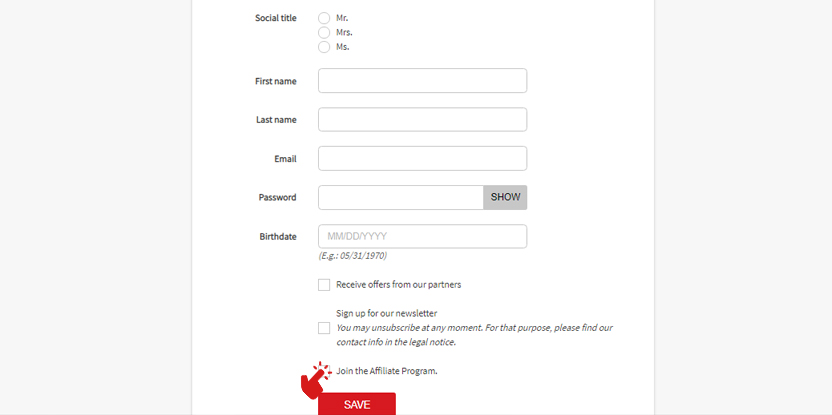 Step 1: Click Login / Signup.
If you are new users, PICK Join the Affiliate Program when you are registering account.
If you are existing users, click to your account's information section and PICK Join the Affiliate Program. 
Then click SAVE. DONE! Congratulation! You had successfully registered as an Affiliate member.
If your account not successfully updated after you click SAVE and any further question please contact Us 012-941 9909.
How to Check Earning Affiliate Balance?
Step 1: Please click profile and then click Affiliate Area.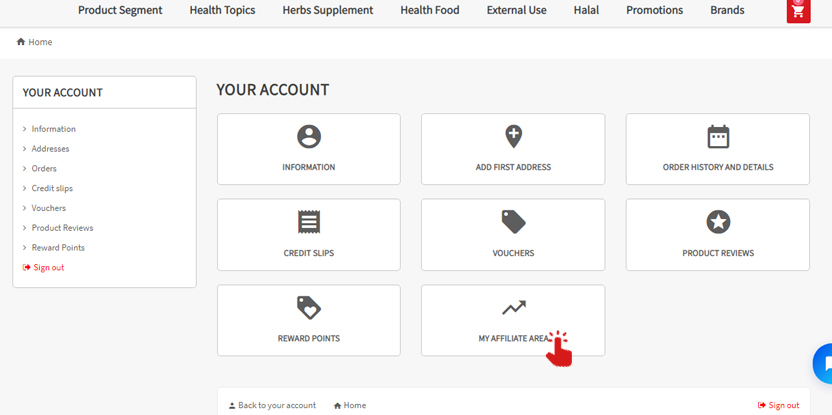 You may check all your Affiliate performance and earning balance in below image highlight section.

How to Promote My Affiliate?


Share and Post Your Affiliate link and Vouchers on your Social Media (eg. FaceBook or Instagram)
You will earn 5% commission when a user clicks on your affiliate link and makes a purchase.
For any further Affiliate Frequently Asked Questions click HERE