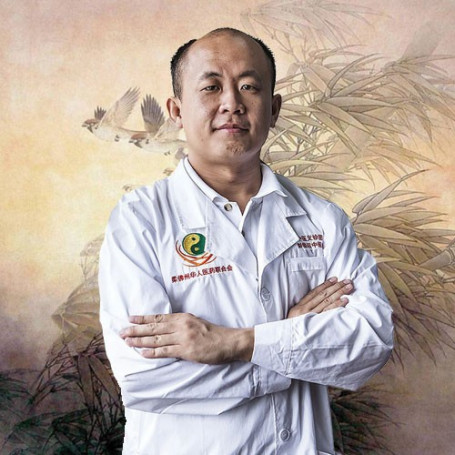 Pee Chun Chau 彭俊超医师
1. From 2005-2009 he practiced at Malaysia TCM Medical Centre(大马中医治疗中心) 
2. Setup PEE TCM WELLNESS Clinic at Selayang in 2010 
3. Member of Taiwan Buddhist Tzu Chi Foundation, served at Buddhist Tzu Chi Foundation as a volunteer TCM. 
4. Member of Johor Chinese Physician volunteer TCM group, served at Malaysia Chihui Tang, KL, as volunteer physician for many years. 
5. Speaker at Sin Chew Jit Poh Chinese tradition medicine Forum in 2007 
6. Involved in Nanyang Siang Pau TCM forum in 2008.
Background
Expertise in the treatment of :
Andrology: Erectile Dysfunction, premature ejaculation, prostate hyperplasia, nocturia, etc.
Gynecological disorders: abnormal vaginal discharge, irregular periods, amenorrhea, dysmenorrhea, uterine tumours etc. .
Orthopaedic disorders: Arthritis, bone spurs, frozen shoulders, rheumatism. .
Dermatological Disorders: Herpes (snake string sores), eczema, hives, varicose veins, psoriasis, melasma, acne etc. .
Other diseases: Metabolic disorders, diabetes, insomnia, Chronic Fatigue Syndrome, asthma etc.
Experience :
1. TCM Pee graduated from Heilongjiang China University of Chinese Medicine in 2004 with Degree in clinical of chinese medicine.
2. Formerly appointed as secretary of TCM society in University Heilongjiang.
3. Registered Chinese Medical Practitioner in Ministry of health(Malaysia)
4. Vice president of Federation of Chinese Physician and Medicine Dealers Association of Malaysia
Specialty
Gynecology
Andrology
Acupuncture
Orthopedics/Spinal
Location
Address
27-1, Jln 1, Tmn Selayang Segar,
Batu Caves
68100 W.P Kuala Lumpur
Sunday by appointment