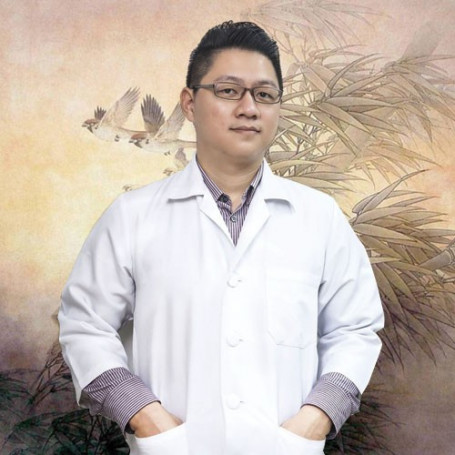 Lim chin fong 林千丰医师
TCM has a long history of Chinese traditional treatment. Thought today there are more advanced technology like modern Western medicine, Chinese medicine and treatment since ancient times until today cannot be replaced.

Pu Jian Chinese Medicine Centre provide variety of Chinese traditional treatment and Chinese medication. We has two experienced physician named TCM Lim Chin Feng and TCM Yee Siew Kein. They have many years of practice experience. Our main services included Internal Disease, Acupuncture, muscles injury, Gynecologic, Pediatrics, Slimming treatment and etc.

Pu Jian Chinese Medicine Centre have a comfortable environment, the design and décor are creating a clean and bright atmosphere in order to emerge warm, calm and peaceful affection and feeling.
Background
Expertise in the treatment of :
We provide services for medical care (Treatment for illness) and health care (Prevention of disease).

Acupunctures
Herbal medicine
Acupotomy
Tuinalogy
Moxibustion
Cupping
slimming
Experience :
TCM Lim Chin Feng Graduated in Shandong University of Traditional Chinese Medicine, Bachelor of Traditional Chinese Medicine, permanent membership of the Persatuan Tabib Tionghua Malaysia, specializes in spinal technology, treatment of spinal-related diseases. Acupuncture, massage and Chinese medicine treatment.

1) Orthopedics :
Cervical, thoracic disease, lumbar disc disease, intercostal neuralgia, sprains and soft tissue disorders, hip osteoarthritis, knee osteoarthritis .

2) spine-related diseases:
(A) Cervical disease : dizziness, insomnia, headache, blurred vision , tinnitus and deafness.
(B) chest -borne diseases: chronic pharyngitis, bronchitis , irregular heartbeat, chest pain, chronic gastritis , abdominal distension, abdominal disease , constipation.
(C) the waist -borne diseases: benign prostatic hyperplasia, dysmenorrhea .

3) Internal Medicine:
Respiratory, gastroenterology diseases, andrology , etc.
Specialty
Gynecology
Acupuncture
Tui Na/Massage Therapy
Weight Management
Location
Address
Pu Jian Chinese Medicine Centre
10-1,Jalan Puteri 1/5,Bandar Puteri
Puchong
47100 Selangor
www.pujian.com.my