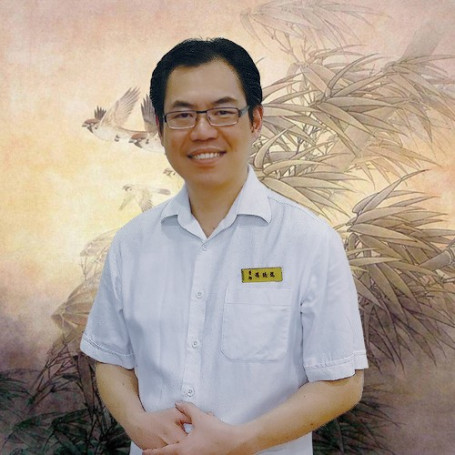 Doctor Low Teck Long 罗德龙医师
Attending practitioner: Doctor Low Teck Long, has been in the medical industry for over 10 years. He acquired medical knowledge from a renowned 3rd generation Taiwanese TCM practitioner, namely Dr Lee Chun Hsin, who is having undisclosed prescriptions that handed down from his ancestors. Doctor Low gets on with his mentor's medical expertise and ethics, and continuously promoting ancient medical treatments. He has been successfully treating all types of diseases by using Chinese herbal and traditional remedies. Thus, popularized the usage of Chinese herbal in medical field.
Low Te Long, aged 50, TCM practitioner
Apprenticed to Lee Chun Hsin, a renowned Taiwanese TCM practitioner, Dr Low is specialized in treating of cardiovascular diseases and coronary heart diseases without injection, acupuncture and acupressure. Instead, he is using herbal and natural remedies, which are absolutely safe and effective. In addition, the remedies are effective to many other common chronic diseases as well, for instance, asthma, high blood pressure, vertigo, migraine, insomnia, stroke, hyperthyroidism, hepatitis, hyperuricemia, gastrointestinal disorders, andrology and Gynaecological diseases.
Background
Rok Sang Tong is a Traditional Chinese Medical Centre incorporated since 1999, to provide comprehensive TCM treatments, illness preventions and healthcare management. It attends everyone wholeheartedly by integrating excellent services, abundant Chinese herbal resources and reliable healing methods.
Our TCM practitioners are strictly adopting the philosophies of TCM, personalized diagnosis and treatments based on four diagnosing methods and eight symptoms principles, dedicated to effectively treat diseases and eliminate the pain of the patients.
Specialty:
Cardiac vascular occlusion, coronary heart disease, angina pectoris, bronchial asthma, Hypertension, diabetes, dizziness, migraine, insomnia, stroke, hyperthyroidism, hepatitis jaundice, nephritis edema, lumbar and knee pain, rheumatoid arthritis, uric acid, bone spurs, energy decline, infertility, prostate enlargement,
Gynecology with symptoms, irregular menstruation, amenorrhea, dysmenorrhea, infertility, pediatric dysplasia, constipation, pruritus, spontaneous sweating, allergic rhinitis, schizophrenia, depression


More Info:
Facebook Page: https://www.facebook.com/roksangtong/
Website: https://www.roksangtong.com/
Specialty
Medicine
Surgery
Gynecology
Andrology
Paediatrics
Traumatology
Orthopedics/Spinal
Skin Disease
Weight Management
Digestive Health
Antenatal & Postnatal Care
Geriatric
Location
Address
Kedai Ubat Rok Sang Tong Sdn. Bhd.
G-7, Blok Mawar 2, Jalan Murni 2, Taman Malim Jaya, .
Malacca Town.
75250 Melaka