Byco Migragone Roll On Lavender Essential Oil
Byco Migragone Roll On is a natural acupressure soother. It contains a special blend of lavender oil, peppermint oil and ginger oil that are 100% pure and natural. Migragone helps to soothe and refresh the acupressure points on your forehead and temples when applied directly.
Fast acting
100% pure & natural
Safe &effective
Convenient & portable
5ml
You will also collect 16 reward points.
Tax included
star_border star_border star_border star_border star_border
Customer Satisfication

Fast Delivery

7 Days Easy Returns
What Migragone is and what it is used for
Migragone is a treatment for headaches that is applied directly to the neck, temple and forehead.
The active ingredient in this product is Peppermint Oil, Lavender Oil , and Ginger Oil.
When applied to the neck, temple, and forehead the product causes local skin sensations ( such as cooling or tingling ) at the site of application, followed by an enalgesic (painkilling) effect
Peppermint Oil
The health benefits of Peppermint Oil include its ability to treat headache, nausea, stomach and bowel spasms and pain. Peppermint oil are widely studied and proved by the scientific community. Lavender Oil - The health benefits of Lavender Oil include its ability to remove nervous tension, relieve pain, and enhance blood circulation. Ginger Oil - The health of Ginger Oil can be attributed to its digestive, carminative, expectorant, antiseptic, analgesic, anti-inflammatory, stimulating and aphrodisiac properties.
Before you use Migragone
• Do not use this product if you are allergic (hypersensitive) to Peppermint Oil (Menthol)
Take special care with this product :
• Keep it away from sources of heat at all times. The Essential Oils used in Migragone are highly temperatures
(e.g. in a car or in the sun on a hot day), leading to a risk of leakage or spillage • Do not put this product in your mouth or swallow it.
• Keep it away from your eyes.
Using other medicines
Migragone is not known to affect, or be affectedly, any other medicines
Pregnancy and breast-feeding
Migragone can be used during pregnancy and while breast-feeding
The ingredients used in Migragone have been in widespread use in this and similar preparations for many years, without significant adverse reports.However, safety trials have not been conducted
How to use Migragone
Use only directly on the neck, temple and forehead. Do not swallow.
For adults, the elderly and children:
• Before use, remove the outer cap from the top of the Roll-On despenser.
• Use only directly on the neck, temples and forehead.Do not swallow.
• Apply Migragone Roll On gently across the forehead and circular massage movement on temples.
Taking care to avoid the eyes
If the product comes into contact with the eyes or mouth:
The product may cause irritation if it comes into contact with the eyes or mouth.If this occurs, rinse the affected site with
plenty of water. If rinsing one eye, take care to avoid washing product into the other eye. If irritation persists, seek medical attention If you use too much of this products:
The skin sensation may become too strong. If this happens, use it less frequently or apply it over a smaller area.
Possible side effects of Migragone
Like all medicines, Migragone can cause side effects, although not everybody gets them. In some rare cases it can cause irritant or allergic skin reactions on extremely sensitive skin. Because the product is volatile (i.e. liable to give off a small amount of vapour), in rare cases it may cause temporary, mild watering of the eyes.
Stop using this product if it feels uncomfortable. If any side effect gets serious, or if you notice any other side effect not mentioned in this leaflet, stop using this products and tell you doctor or pharmacist
How to store Migragone
• Keep out of the reach and sight of children.
• Do not use Migragone after the expiry date shown on the Roll-On dispenser and on the carton. The expiry date refers to
• Do not store above 25*C
• Keep away from sources of heat
• Always replace cap after use
5ml
Return, Refund & Exchange
Customer Satisfaction
At Baizigui, your satisfaction is our first priority. We stand behind the quality of our products and will make things right if you are not satisfied with your purchase. We believe that we can work together with our customers to make every purchase a positive experience. Our shipments are carefully inspected before leaving our warehouse. But in the event you received faulty item, simply follow the instructions below.
For more information please read more below.
Important:
All Sales are Final. 
3% from the total value will be deducted for PAYMENT GATEWAY charges - if you choose to have the monetary refund which is not mistake on our part. Please check with us before proceed to refund.
Refund process will take within  15 days. Please check with us for before you place any order.
No cash refund for pre order items.
No cash refund on any defective items. We will do exchange only.
No refund on issue for example on situations : change of mind or just don't like the item. But, we are willing to help on you on exchange depends on term and condition.
Customers can return damaged/wrong/faulty items (apart from sale items) within 7 days of receipt date for a refund of that item. Any lateness will not be entertained and item(s) will be returned back to the customers.
Orders cannot be cancelled once it is being processed. No refunds and cancellation will be entertained.
The goods are customer's responsibility until they have reached our warehouse. Please ensure to package your returned items properly in order to avoid damages. This include the boxes, packaging and tags.
Shipping charges are to be borne by the sender.
Baizigui will not be responsible on missing parcel / lateness due to third party delivery partner. However we will help you on the process to track and enquire on your parcel.
We recommends you use a postal service that insures you for the value of the goods you are returning and obtain a proof of posting.
Customers are to bear any bank charges due to money transfer between banks.
No cancellation or full refund in the event of customer miss out to use the promotion code. 
What if I received a damaged?
( this term not including SALE ITEM , as-is or any item we already mentioned there is minimal defect in product details )
Firstly, we apologise if the products received was damaged. 
Please email us using the contact us form or email us at [email protected] as soon as possible.
Replacement must be informed as soon as possible within 3 days after receiving. 
NO REFUND. Only exchange, this is to avoid worn item returns and want a money back. Please check with us for further info.
Customer can request for an exchange with any of the items available only with same value or higher.
Customer needs to send a picture of the faulty items. Upon receiving the item, inspection will be made.
we shall refund you the full amount upon confirmation of error on our part to protect our customers' interests.
For the items to be eligible for a return and exchange, they will have to meet these requirements:
The item(s) to be exchanged must be notified and returned to us within one week of receiving it.
If there are price differences between the returned and new item, e.g: original RM49, new RM59; the charges applicable is  Total Value + 10% restocking fees + postage (minimum RM8). 
You may change to different product with same value or lesser ( the balance will not be refunded)
You can exchange to higher value but you need to topup
Shipping cost have to be born by you in and out. 
All item must be packed in original condition. 
Once the item has been posted out, please update us with the tracking number.
Do inform us of the item you wish to exchange it with.
Baizigui have the right to refuse any exchange and refund  without any confirmation letter or notice from us.
Shipping
West Malaysia
The delivery fees is based on item's weight. Free delivery will be provided for any purchases RM100 and above in a single receipt on Malaysia No.1 Wellness E-Store.
East Malaysia (Sabah & Sarawak) :
The delivery fees is based on item's weight. Free delivery (BELOW to 2 kg) will be provided for any purchases RM250 and above in a single receipt on Malaysia No.1 Wellness E-Store.
Low Cost Worldwide Shipping:
Australia
Brunei
Canada
China
Egypt
France
Gabon
Hong Kong SAR China
India
Indonesia
Iran
Iraq
Israel 
Japan
Kenya
Macau SAR China
New Zealand 
Nigeria
Pakistan
Peru
Philippines
South Africa
Singapore
Spain
Taiwan
Thailand
United Arab Emirates
United Kingdom
United State
Vietnam
Customers who bought this product also bought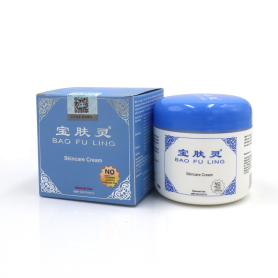 Reviews
Select a row below to filter reviews.
You cannot post a review because you are not logged as a customer
Log in / sign up
No customer reviews for the moment.